Welcome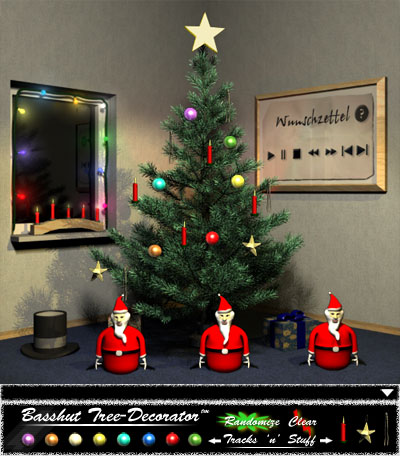 28.12.2012 - 10 years of BaSShuT - the anniversary EP is here!
Welcome to the all new chrome-plated BaSShuT 2.0!
With our new virtual home we now have an even better opportunity to fulfill the needs of your happy hardcore dreams! It looks better, it feels better and well - it even sounds better: we have just released our latest product, the
BaSShuT Happy Hardcore X-Mas EP 2012
- TEN YEARS of BaSShuT!!! Go and try it out right now by using the super new and super innovative navigation on the left! The guestbook is also working again, so be a hero and sign in! If browsing to the guestbook seems too difficult, you can also use the link-oneliner below. And now: turn up your stereo and let the bass massage your head...
---
---
We like: